Third Grade: Third graders are wrapping up an investigation of layering oil pastels in their "Dragons & Unicorns" unit. Students started by sketching either a dragon or unicorn using "simple shapes" (circle, oval, square, rectangle, triangle–these are the building blocks of all drawings). Then, they redrew larger and applied two layers of oil pastels over the course of three weeks. We are now scratching through the second layer (with toothpicks) to reveal the design details and color underneath.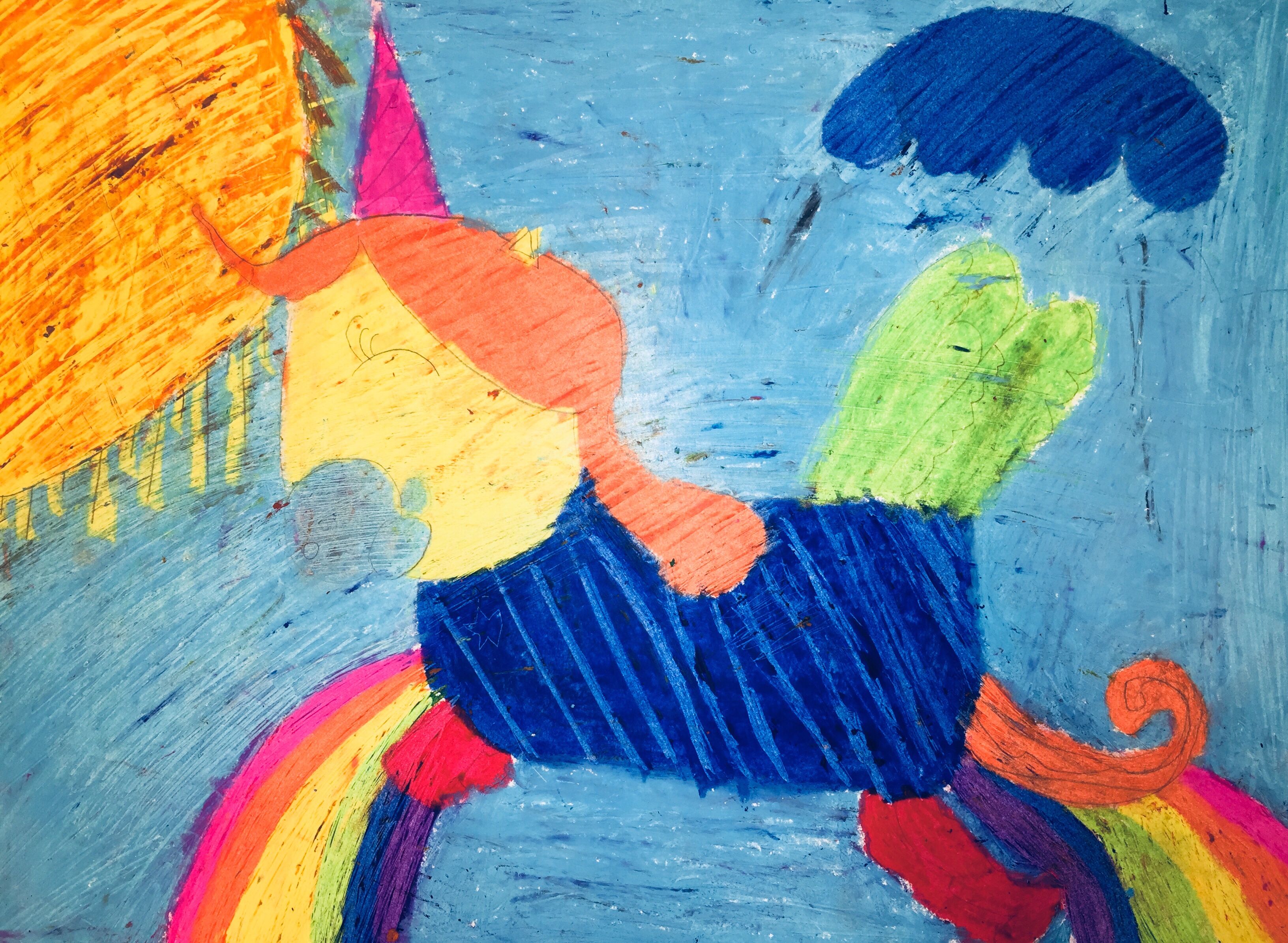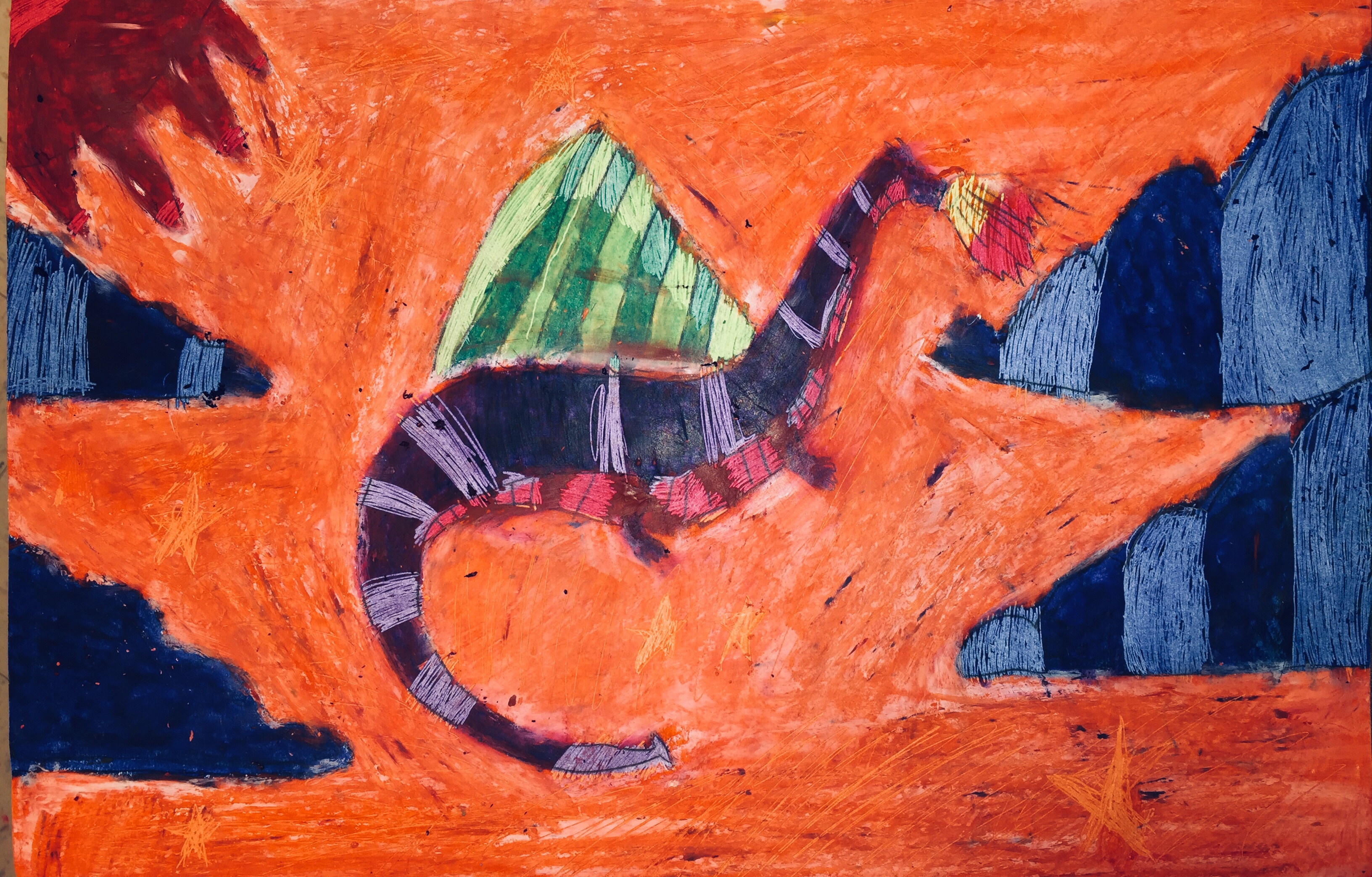 Fourth Grade: Fourth grade is wrapping up a "Craftster Lab", where our focus is good craftsmanship. Students could make either Rolled Paper Animals, Tunnel Books, or A.T.C.'s (Artists' Trading Cards).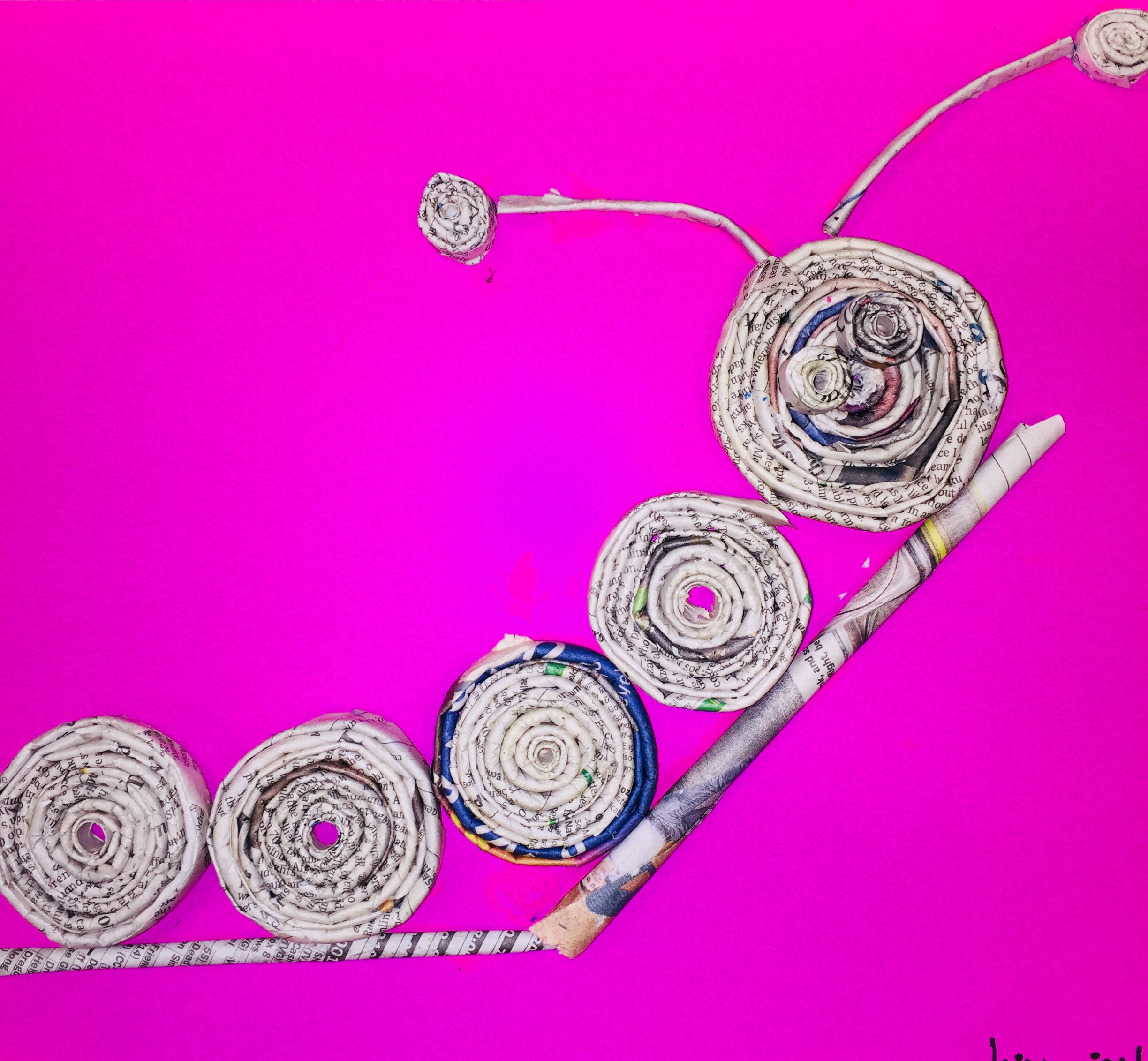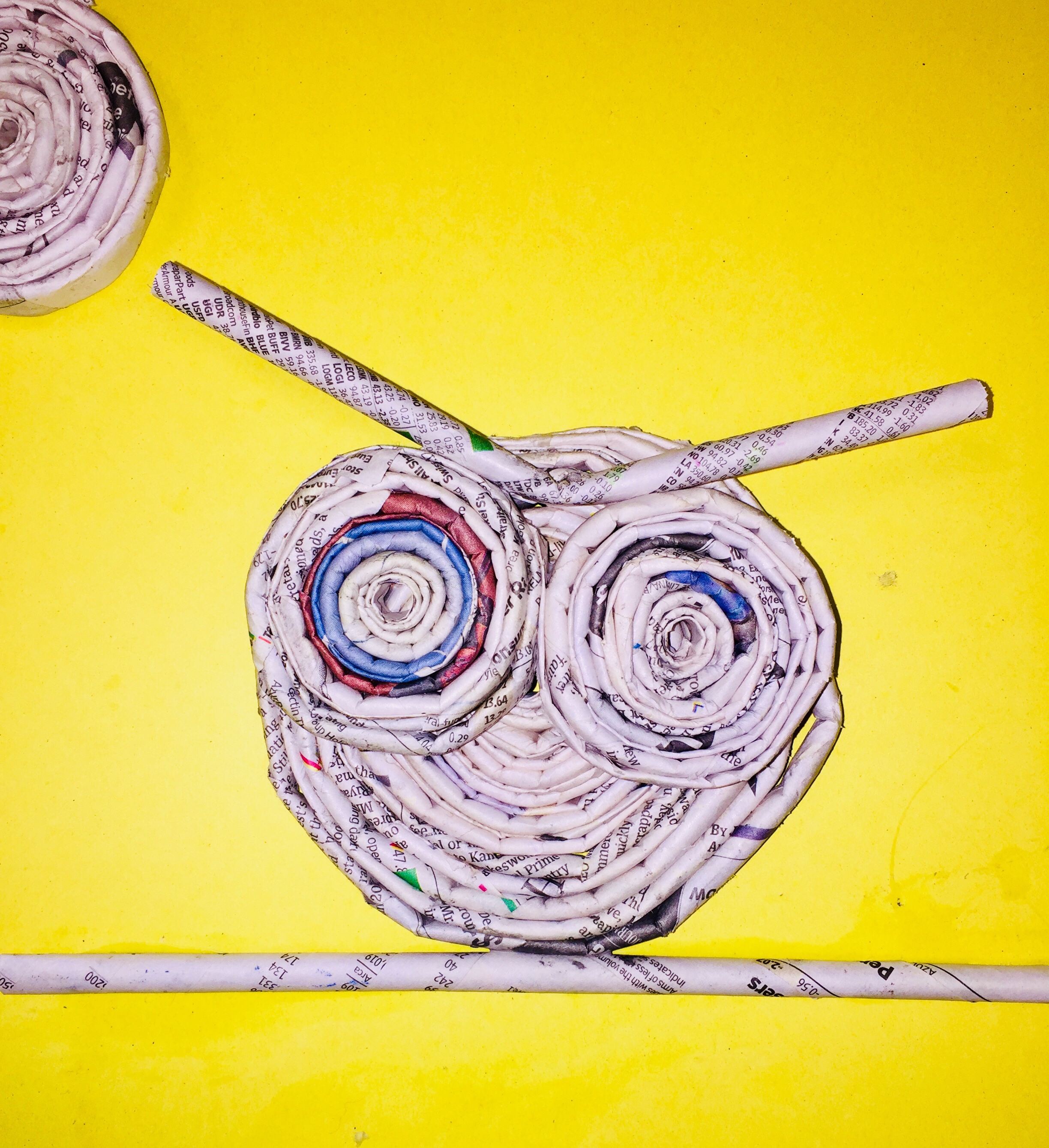 Fifth Grade: Fifth grade also is finishing up a "Craftster Lab", but fifth graders researched their artist first, working 1:1 on Chromebooks for two weeks. Then, students either created recyclable sculptures with items like cardboard, paper towel tubes, and papier mache, or they made detailed ink pen drawings, or crafted three dimensional construction paper animals (it all depended on the artist they researched).